Gov. Ralph Northam (D) on Thursday signedan order requiring state agencies to consult with Virginia Indian tribes before making decisions that affect land, waterways and other natural sites important to Indigenous peoples.
That means tribal leadership will have a say in development that could disturb, for example, ancient burial grounds before showdowns between bulldozers and protesters, as played out near the Standing Rock Sioux Reservation in North Dakota over the Dakota Access pipeline.
The executive order, among the governor's last before he leaves office in January, stops short of granting tribes the power to veto permits, but leaders in the national Indigenous communities rights movement say it is an important first step in their fight for self-determination.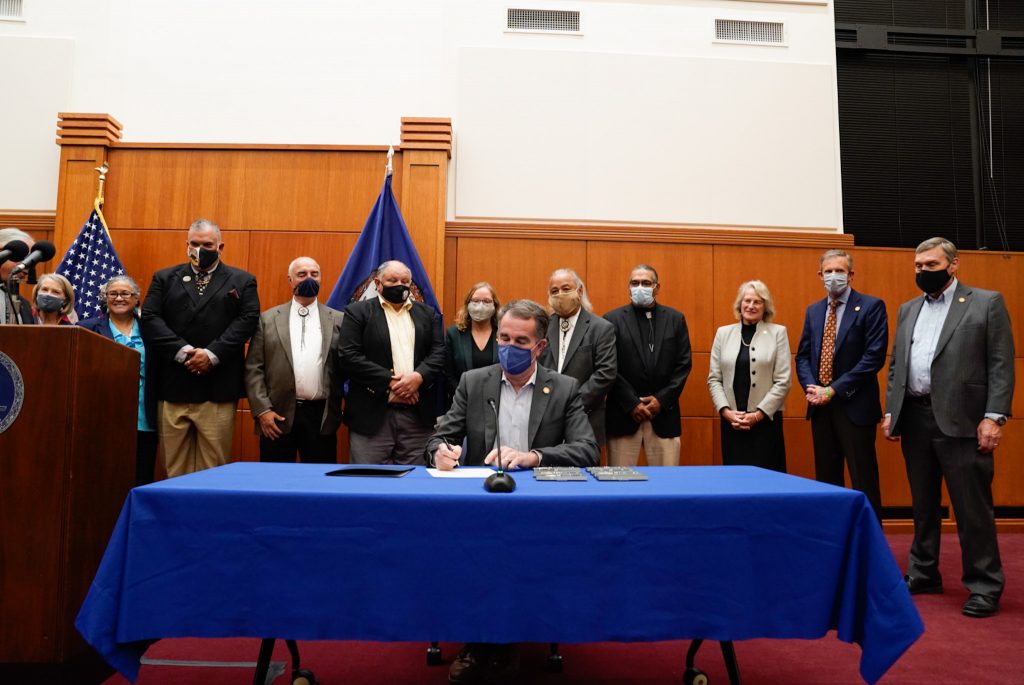 Click Here to read the full article from The Washington Post