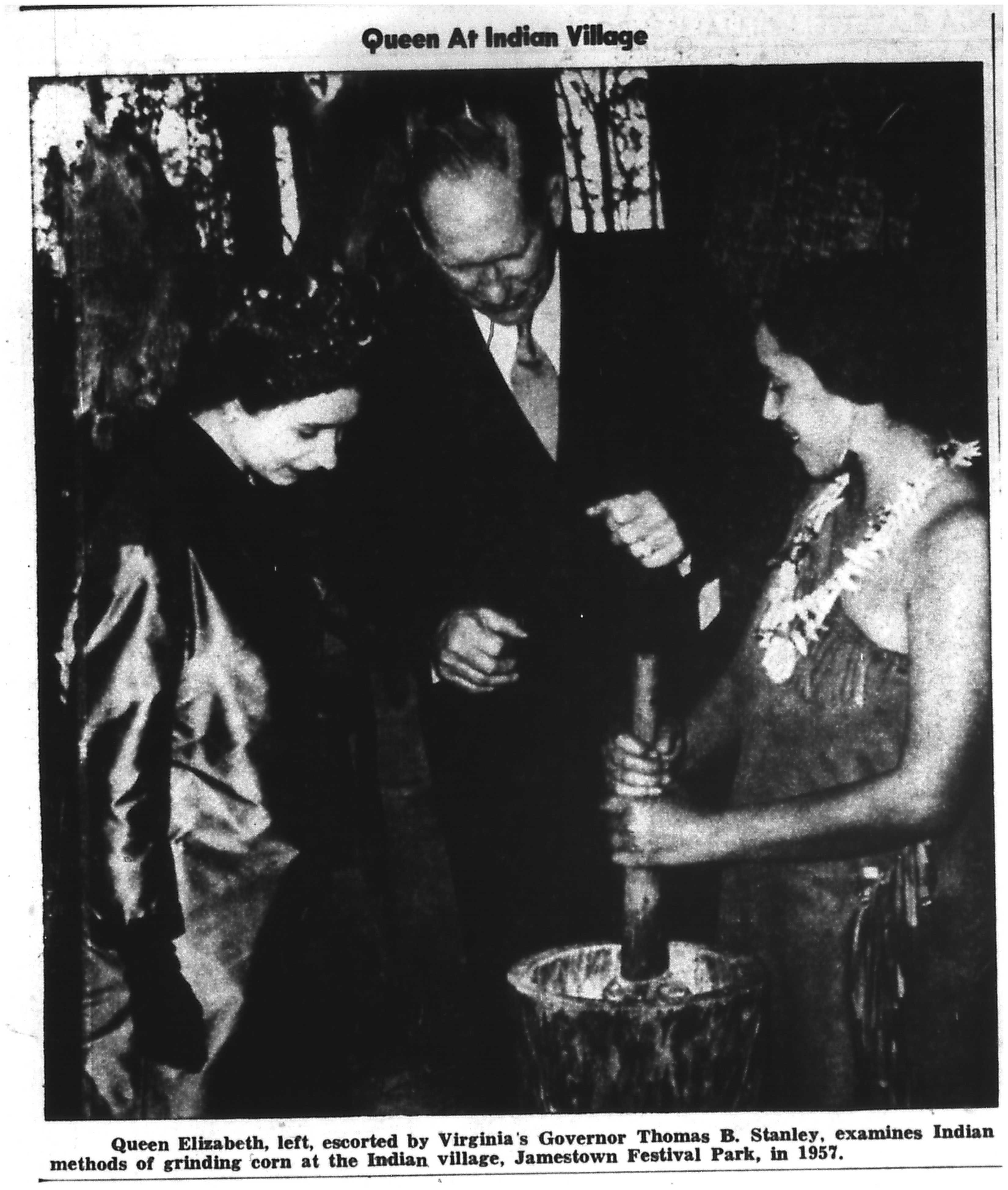 ,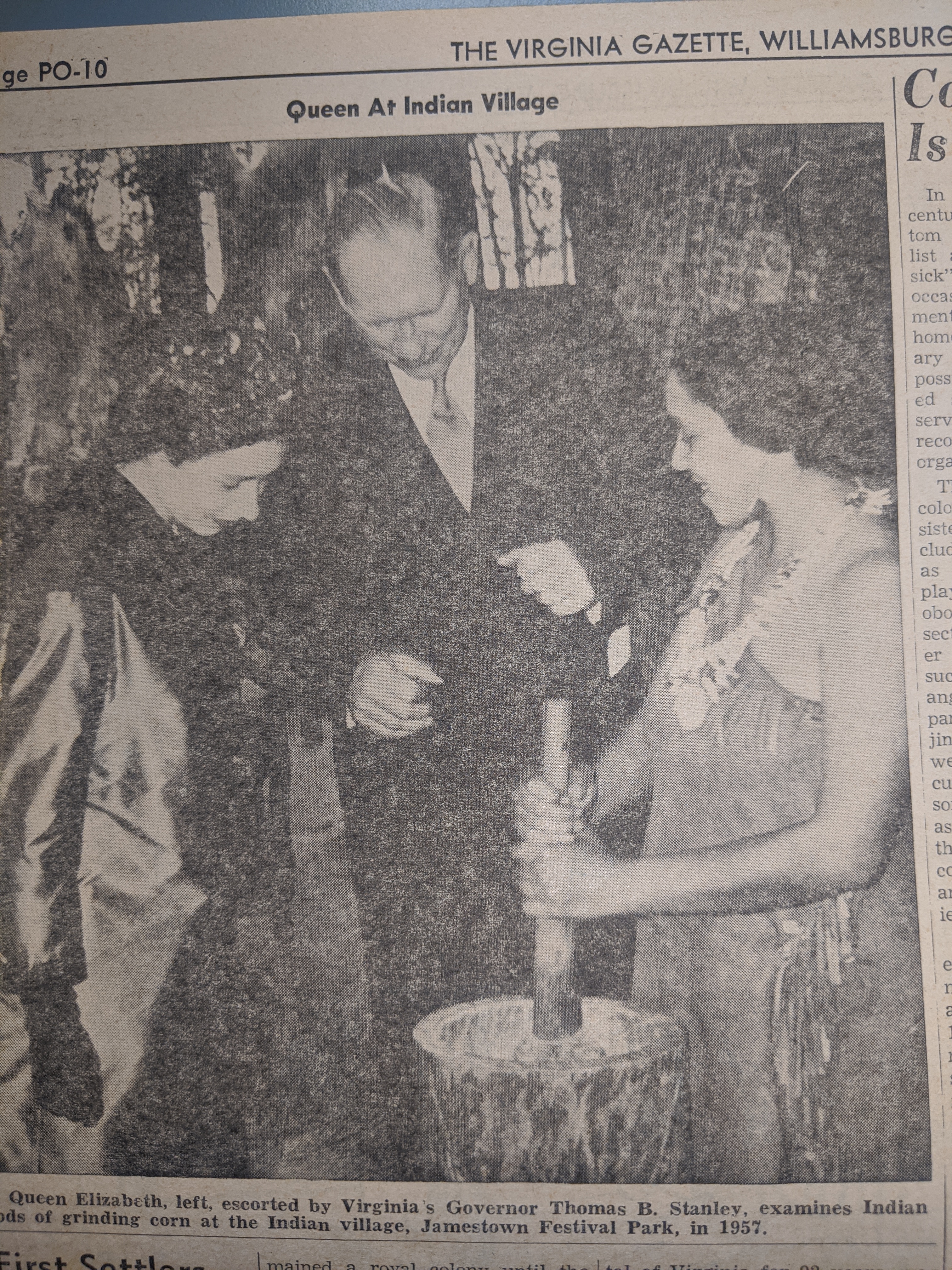 See more from this category.
Object Name
Queen at Indian Village
Object Type
Object Date
From 1957, published 1966.
Collection History
"Queen At Indian Village," June 1966, The Virginia Gazette, Williamsburg, Va., Box 2, folder 1966, Virginia Commission Records. The caption reads, "Queen Elizabeth, left, escorted by Virginia's Governor Thomas B. Stanley, examines Indian methods of grinding corn at the Indian village, Jamestown Festival Park, in 1957." Page PO-10 from The Publick Observer, an insert of The Virginia Gazette. Records of the Virginia 350th Anniversary Commission, 1953-1958. Accession 25869, State Government Records Collection, The Library of Virginia, Richmond, Va. 23219.
Culture/People
Rappahannock Tribe
Catalog Number
JYF 57.33
Additional Collection Data
Woodie Walker
Jamestown-Yorktown Foundation